BUCKET LIST ALERT!!
Ever dream of flying in a hot air balloon? Leave the earth and soar through the skies for up to an hour, floating on the breeze in the serene Tennessee skies? Well, NOW's THE TIME!  A very limited number of untethered, full-featured balloon flights are being offered at the Upper Cumberland Air Fair, Oct 14-16! A once-in-a-lifetime ride, excellent for couples looking for a special experience.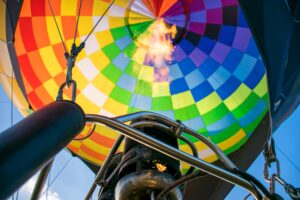 Single rider is $500, couples are $900. Includes Air Fair admission, ride times will be arranged in advance, transportation will be provided back to the Air Fair from the landing site. Fully refundable if canceled for weather.
CLICK HERE TO BUY YOUR SPECIAL BALLOON EXPERIENCE!