Flying In to the AIR FAIR!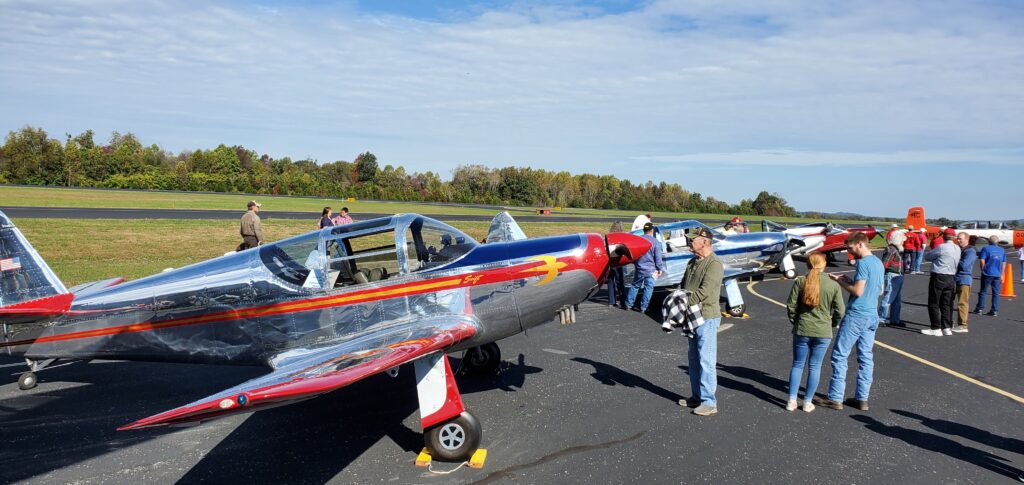 You'll LOVE flying in to the Upper Cumberland Regional Airport. We are normally Class G airspace, but for the Air Fair we will have a Temporary Air Traffic Control Tower in place to help with all the fliers joining us for this fun event! 
Our parking this year is FREE! We have lots of grass spots available, but ramp space is limited, so be sure to arrive early! You'll still need to purchase admission for the event, but you'll have the best parking on the field! 
THERE IS AN AIRSHOW THIS YEAR! The runway will close at the times below and will not be available for arrivals or departures. Full details are in the Arrival Notice linked HERE and below.
Airshow Times:
Friday, October 14 – 3:45PM – 7:30PM (Airshow and Runway 5k)
Saturday, October 15 – 12:45PM – 3:30PM
Sunday, October 16 – 12:45PM – 3:30PM
Please CLICK HERE TO READ THE ARRIVAL NOTICE! (Check often, subject to change)
CLICK HERE FOR TICKETS (Available on arrival, but you will save time and $5 purchasing online!)